Silk Sheet Basics - Learn How to Buy This Special, Sensual Bedding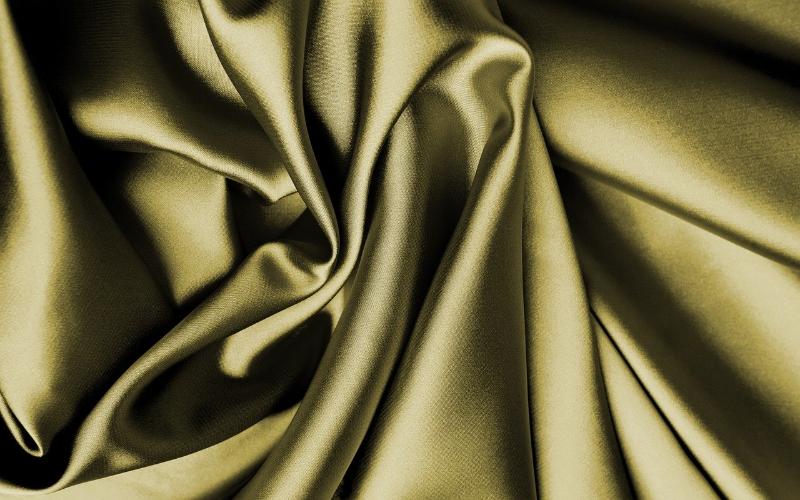 Image by Frank Winkler from Pixabay
Silk sheets aren't just the epitome of luxury and comfortable sleep; they are an icon for sensuality. However, adding it to your linen closet isn't as simple as your regular cotton sets. Let's look at the pros, cons, and other factors that might influence your decision.
WHY SILK? THE PROS
---
LIGHTWEIGHT – They are very light – like sleeping in a cloud.
TEMPERATURE – They keep you warm in cool weather and cool in warm weather. Great if you are prone to overheating.
BREATHABLE – If you have a silk comforter, the silk floss filling absorbs body moisture then releases it into the air. This is perfect if you sweat a lot at night or have hot flashes.
HYPOALLERGENIC – Down is great, but it (and other materials) can harbor dust mites. Silk has a natural protein and amino acids that keep mites away. Mold and mildew also won't be a problem
LONG LASTING – It's one of the strongest fibers in the world. A well-made comforter can last upwards of 30 years.
WHY NOT SILK? THE CONS
---
COST – Making silk is a time-consuming process. There's no way of getting around the high price tag. Also, there's no point in getting lower quality because you won't get the benefits of a well-made sheet set.
CARE AND CLEANING – You do NOT just toss this in your washing machine. You also don't let your kids play on it or dog sleep on it.
Silk batting doesn't like to be laundered and every wash will weaken your sheets. Assuming you care for a comforter correctly (and have a duvet over it) all it needs is the occasional airing out. If it does get dirty, you need it professionally cleaned. Sheets will naturally need laundering and can be hand washed (MABYE put on delicate, depending on your machine) in cool water with the appropriate, gentle soap.
Hang drying is best but it can be put on the lowest setting of your dryer.
If wrinkles are an issue, you can iron it on low on the reverse (non-shiny) side.
WHAT KINDS OF SILK ARE THERE?
---
MULBERRY SILK – High end, best quality, careful breeding and a strict diet of worms, consistent quality.
TUSSAH – Collected in the wild (instead of captive-bred), okay silk but lacks consistent quality. Harsher and less durable.
HABOTAI – Medium-quality lacks durability of mulberry but has drastically lower price point. Use of low-grade silk and sand-washed until it's soft. Also less durable.
DUPPOINI – Mid-range but is very durable, however harsh to the touch and lacking in insulation quality. More decorative instead of functional.
Aside from texture and durability … and price, there are other (less important) factors to consider: weight, elasticity, insulation, and aesthetic
So, if you want some soft fibers to caress your body every night, Mullberry is the best choice. However, if you're bank account can't handle it, Habotai is the next option.
OTHER THINGS TO KNOW
---
Silk is measured, not by thread count, but by "mommes" or "mm." – it's a measurement of the weight. 19mm is a decent mix of shine and strength vs affordability. Make sure to read the fine print to see if it's been blended with other fibers.
. . . . . . . . . . .
Do you own silk sheets? Share your thoughts and experiences in the comments!
Want more interesting articles? You might like these…
Have a soft, sexy day!
Robyn
Mots clésSilk Sheets